With "On/Off" switches now available, redesign the settings page and make it easy to switch between monitoring an app and configuring its settings.
Redesign Out For Everyone
Happy to say that redesign was completed in February and is now out for you to to enjoy and explore! More beautiful settings, application pages, and the biggest one:
Simple "On/Off" Toggles Replace Complexity
The biggest learning curve for new users has always been the Network Rating, where you configure settings not only for the moment, but also for future environment changes. With Portmaster version 0.8+ new users now get simple toggles switches per default.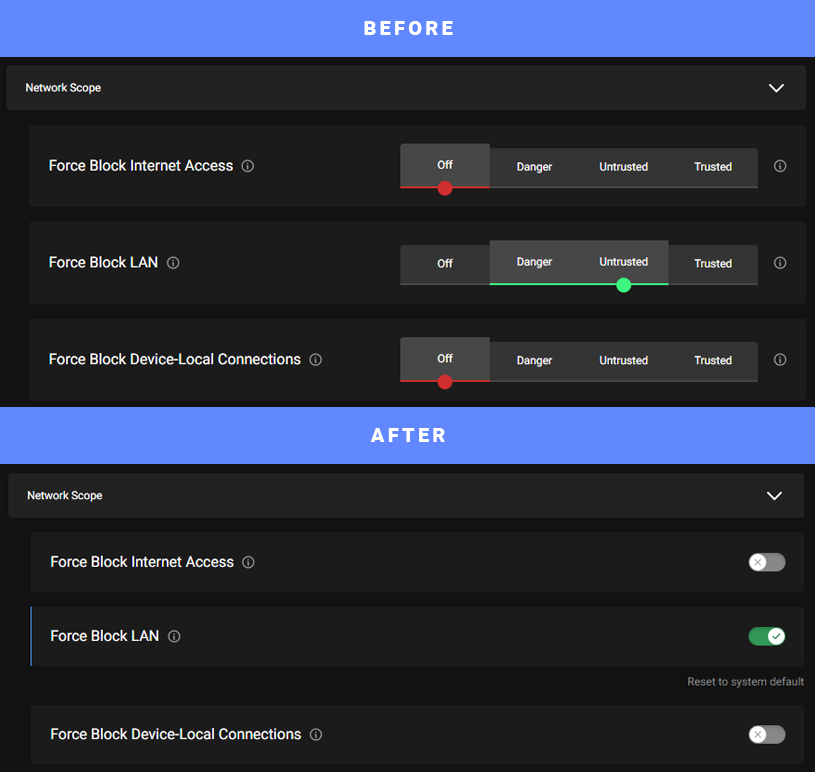 This approach makes things much simpler for most people, hence they are the default for all new installs. We are super pumped these changes are out and feel this is a big changer for the whole Portmaster experience!